It's January People! Oh.my.gosh! That means....my birthday is this month!! That also means it's time to link up with
Oh' Boy 4th Grade's Currently
!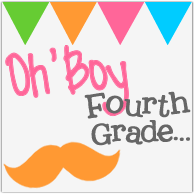 Listening - Full House is on Nick people...YES I still watch it...like every night! :)
Loving - Somehow I missed that Jen Jones from Hello Literacy had added new fonts. I bought her commercial license like a year ago..best $20 I ever spent. LOVING Hello Fairytale!
Thinking - Y'all we have a 2 hour delay tomorrow! I don't like to miss school because Lord knows I don't like to make it up...but a delay or an early release...I'm all.over.it! I love my kids...but I love my sleep too!! FYI it's not snowing...but it's going to be seriously cold!
Wanting - I really want to create something new. I need some word problems for addition and subtraction...it's on my list of things to do. Trying to get the creative juices flowing!
Needing - To ice my shoulder. I have chronic shoulder pain. It sends me over almost every day but I deal with it. Today I could barely lift my arm after school...and I had a ridiculous headache. I've been hanging out with my Tens Unit on the couch tonight and when it turns off...ice is next!
Memory and/or Tradition - I think our favorite tradition this year was our new elf Charlie! I can't wait for him to come back next year.
Time for you to head over and link up! Would love to know what you are "currently" up to! :)