I hope everyone is having a great New Year's Day! It's a very lazy day at the Payton house. I will be looking at school stuff shortly to make sure I have everything ready for tomorrow. But for now...
Time to link up with
Farley
for January's Currently!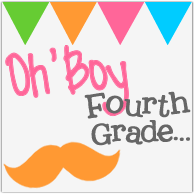 I'm currently listening to a rerun of Beverly Hills 90210 on Soap Network. Don't judge! I've seen the series in its entirety maybe 50 times, but I still like to catch a good rerun.
I am spending my last day off in my pjs. I will have to dress up again tomorrow and I want to enjoy this last day! Kevin asked me if we could go spend some of his money today and I told him absolutely not! I am not getting dressed :)
I am thinking about what to eat for dinner. I think we planned something, but something yummy would be really good right about now!
I am wanting a few more days off. I wish they had had us go to school until December 21st and let us have the whole week off. I hate how split up our break is this year. I am ready to see my babies, just not get up early!
I need to take down my Christmas decorations! We keep putting it off. We were going to do it today, but now I think I'll wait until the weekend!
One little word...Persevere. My husband and I are trying hard to get back on the wagon of eating right and exercising. It's such an up and down roller coaster and its so hard, but I am going to try hard to persevere this year!
Alright, your turn to go link up! My store is still 20% off on TpT, stop by and scoop up the new Winter units :)